Compare Cheap Visa for Vietnam and we'll find the best price
FlyGRN compares visa prices for Vietnam and finds the best supplier to arrange your visa services.
About Vietnam and visa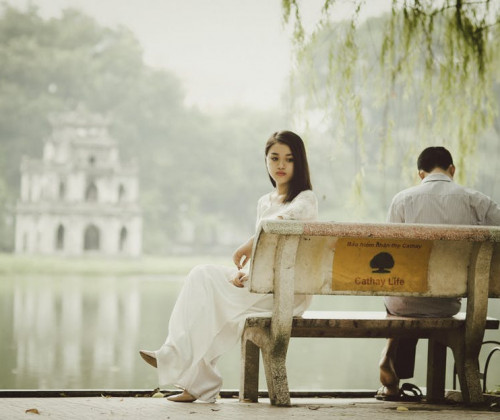 We search the best visa suppliers to Vietnam
A comprehensive guide to obtaining a Vietnam visa
Traveling to the beautiful country of Vietnam requires some planning, and one important aspect is obtaining a Vietnam visa. This article aims to provide you with all the necessary information about visas for visiting Vietnam, including types of visas, application process, fees, and more.
Types of Vietnam visas
Vietnam offers several types of visas based on the purpose of your visit. The most common ones are:
Tourist visa: typically valid for a maximum of 30 days, single or multiple entries. Ideal for tourists who want to explore Vietnam's attractions and culture.
Business visa: valid for up to one year, allowing multiple entries. Suited for people traveling for business purposes, attending conferences, or exploring investment opportunities.
Visa on arrival (VOA): available only to those arriving by air, this option allows you to apply online and obtain your visa upon arrival at designated international airports.
e-Visa: an electronic visa that can be applied for online and is suitable for short-term stays of up to 30 days.
Visa exemptions
Some nationalities are eligible for visa exemptions, meaning they can enter Vietnam without a visa for limited periods. For example, citizens from ASEAN countries can stay in Vietnam visa-free for 15 to 30 days, depending on their nationality. To check if you qualify for a visa exemption, consult the official website of the Vietnamese Ministry of Foreign Affairs or your local consulate/embassy.
Step-by-step guide to applying for a Vietnam visa
For most applicants, the process of obtaining a Vietnam visa consists of several steps:
Choose the right type of visa: based on your purpose of visit, select the appropriate visa type.
Prepare required documents: gather all necessary paperwork, including a valid passport with at least six months remaining validity, recent passport-sized photos, and additional documentation depending on the selected visa type (e.g., invitation letter for business visas).
Apply through the proper channel: submit your application in one of the following ways:

Visit the nearest Vietnamese consulate/embassy in person or send documents by mail.
Apply online for Visa on Arrival (VOA) or e-Visa, if eligible.

Pay the applicable fees: depending on the visa type and processing time, fees may vary. Make sure to check the current fee structure before submitting your application.
Receive your visa or approval letter: after successful processing, you will either receive a visa stamp directly in your passport (if applied via embassy/consulate) or an approval letter via email (if applied for VOA or e-Visa).
Get your visa stamped upon arrival: for VOA and e-Visa applicants, present your approval letter or e-visa print-out at the immigration counter at the airport to obtain your entry stamp.
Want to get it al sorted for you? There are various online visa services. We link to one above that might help you out. But, the cheapest and best way might be via the official roads.
Tips for a smooth visa application process
To ensure a hassle-free experience while applying for your Vietnam visa, consider the following tips:
Apply well in advance of your planned travel date to avoid any delays or complications.
Double-check all the information on your application form and ensure it matches the details in your passport.
Provide accurate and complete documentation to support your visa application.
Keep track of your application status, especially for VOA and e-Visa applications.
Visa fees and processing times
Vietnam visa fees vary depending on factors such as visa type, duration, number of entries, and processing time. Below is a general overview of fees for various visa types
Note that these fees are subject to change, so always verify the latest fee structure before submitting your application.
Additional considerations before traveling to Vietnam
Beyond obtaining a visa, there are other aspects of planning your trip to Vietnam that require attention:
Vaccinations and health precautions
While traveling to Vietnam, it's advisable to research getting required/advised vaccinations.
Currency and customs regulations
The official currency in Vietnam is the Vietnamese Dong (VND). It's essential to familiarize yourself with local currency exchange rates, ATM availability, and banking services. Be aware of customs regulations regarding restricted items and duty-free allowances when entering or leaving Vietnam.
Plan your itinerary and accommodations
To make the most of your visit to Vietnam, research popular tourist attractions, off-the-beaten-path destinations, and various accommodation options to suit your budget and preferences. Bookings should be made well in advance, particularly during peak tourist seasons.
In conclusion, obtaining a Vietnam visa is a crucial step in planning your trip to this fascinating country. By understanding the different types of visas, application procedures, fees, and other related information, you can ensure a smooth and enjoyable journey. Happy travels!
Vietnam Visa
Start with my visa application for Vietnam
For the facts and latest updates, always refer to the related embassy of Vietnam, since our information could be wrong or outdated.
Weather in Hanoi, Vietnam
Other popular countries
How FlyGRN works
1. Search dozens of flight booking sites at once with FlyGRN. Book a flight via one of our partners.
2. Booked a flight? We will receive a fee from our partners for your flight ticket booking.
3. With that fee, we will try to partially or completely offset your flight's CO2 emissions for free.
4. Your flight will be offset with trees or solar cooking projects. You will receive a CO2-certificate in your mailbox.