Compare Cheap Visa for Tanzania and we'll find the best price
FlyGRN compares visa prices for Tanzania and finds the best supplier to arrange your visa services.
About Tanzania and visa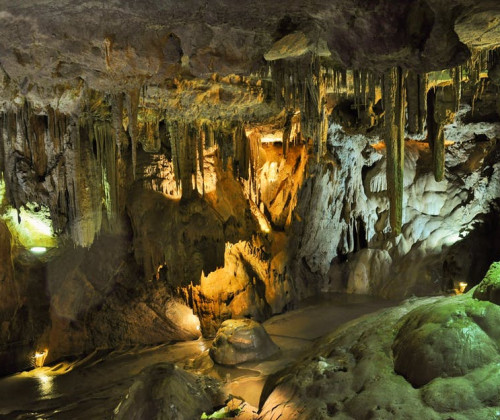 We search the best visa suppliers to Tanzania
Discover the Wonders of Tanzania: A Comprehensive Guide to Visa Requirements
Tanzania, a land with diverse landscapes and rich culture, has always been a top choice for travelers exploring the African continent. From breathtaking national parks to pristine beaches, this East African gem offers experiences that cater to all types of tourists. To make your journey smooth and hassle-free, it's essential to be well-prepared regarding visa requirements and necessary documentation.
Visa Options for Visiting Tanzania
Before embarking on your adventure, it's crucial to determine which type of visa best fits your needs. Depending on your nationality, purpose of visit, and duration, different options are available:
Tourist Visa: This is the most common visa option for leisure travelers who intend to stay in Tanzania for up to 90 days for tourism purposes. It grants single or multiple entries, depending on your preference.
Business Visa: For individuals planning to attend conferences, seminars, or other business-related activities, a business visa is required. The maximum stay under this visa is also 90 days.
Work Permit: Those looking to work or volunteer in Tanzania must obtain a work permit, accompanied by a resident or dependent pass.
Transit Visa: If you're only passing through Tanzania en route to another destination, a transit visa allows you to do so for a maximum of seven days.
Requirements for Obtaining a Tanzanian Visa
Once you've determined the most suitable visa option, ensure that you meet the following requirements before starting the application process:
A valid passport with at least six months' validity from the date of entry.
At least one passport-sized photographs.
A completed visa application form.
Applicable visa fee, subject to change based on your nationality and type of visa. Visa fees can be paid in cash or by credit card.
And this is the minimum. There might be more requirements, like showing a return ticket, etc. Always inform at the embassy and/or Tanzania government
Visa Application Process: Online and On Arrival
Tanzania offers two ways to obtain your visa: online through the e-Visa system or upon arrival at designated entry points. Here's what you need to know about both options:
Online E-Visa Application
The electronic visa (e-Visa) system is a convenient option for those who prefer to have their visa sorted before departing. The process is quite simple:
Note that the processing time for an e-Visa is generally longer than for visas on arrival, so plan accordingly.
Visa on Arrival
If you'd rather obtain your visa upon reaching Tanzania, you can do so at the international airports and select border crossings. This option is available to most nationalities, but check with the Tanzanian embassy in your country to confirm eligibility. Here's what to expect:
Upon arrival, head to the designated visa counter.
Submit your passport and completed visa application form.
Pay the applicable visa fee in cash or by credit card.
After a wait, receive your visa and proceed through immigration.
Keep in mind that lines can be long and processing times may vary. Nonetheless, many tourists opt for this method due to convenience and shorter waiting periods compared to online applications.
Tanznia Visa Services
There are also various visa services that can arrange a visa for you. Therefore, check out the above wizard
Health Matters: Vaccinations for Travelers to Tanzania
Tanzania takes public health seriously and requires visitors to be vaccinated against certain diseases. Always reserach this before going to Tanzania.
Contacting Your Local Tanzanian Embassy
For the most accurate and up-to-date information on visa requirements, fees, and procedures, it's always best to contact the Tanzanian embassy or consulate in your country. This will ensure that you have a smooth entry into Tanzania and can fully enjoy the wonders this beautiful nation has to offer.
Tanzania Visa
Start with my visa application for Tanzania
For the facts and latest updates, always refer to the related embassy of Tanzania, since our information could be wrong or outdated.
Weather in Dar Es Salaam, Tanzania
Other popular countries
How FlyGRN works
1. Search dozens of flight booking sites at once with FlyGRN. Book a flight via one of our partners.
2. Booked a flight? We will receive a fee from our partners for your flight ticket booking.
3. With that fee, we will try to partially or completely offset your flight's CO2 emissions for free.
4. Your flight will be offset with trees or solar cooking projects. You will receive a CO2-certificate in your mailbox.