Compare Cheap Visa for India and we'll find the best price
FlyGRN compares visa prices for India and finds the best supplier to arrange your visa services.
About India and visa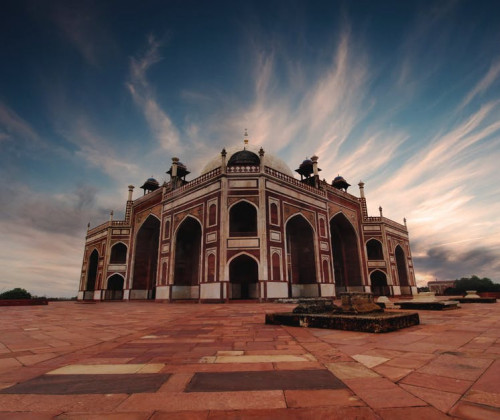 We search the best visa suppliers to India
Visa India
From world cities such as Mumbai to the Himalayan mountain range or the impressive Taj Mahal. India is one of the largest countries in the world and is guaranteed culture shock for those who immerse themselves in the local to live. If you have planned a trip to India, it is better to apply for your visa.
What options do you have for applying for a visa for India?
Belgians and Dutch people who have planned a trip to India have to go arrange their visa in advance. As is usually the case, you can visit the Indian Embassy for visa application. Lots of travellers however, opt for another option because it's multiple and documents this a time-consuming option.
An easier option is to apply for an electronic visa or e-visa. You can make the application from your home, after which you will receive the e-visa approval letter can be printed and taken with you. At the airport you get then a stamp in your passport.
A third possibility is that you visit India Visa & Consular Application Centre. They have offices in Amsterdam, Rotterdam and Den Hague, but not in Belgium.
Who does not have time to spend a lot of time on the application of his visa for India, can also rely on a visa office. Bring these everything is in order for you after you have submitted the correct documents online.
What does a visa for India entail?
What an Indian visa entails depends on where you got it requested. A physical visa is valid for 1 or 5 years, but can only be used for visits up to 180 days while a e-Visa only entitles you to 60 days once you enter the country enters.
How does applying for a visa for Egypt work?
As mentioned earlier, there are several options for applying of a visa. One of the easiest ways is an e-visa. For this you do not have to visit the embassy, but you can fill it in online.
With every procedure you need not only forms with personal data, but you also need a number of other documents such as proof of residency, a general travel declaration that you have no illnesses or have visited countries with exotic diseases and of course your passport.
What does a visa for India cost?
The price of the visa depends on where you applied for it. An e-Visa is the cheapest option and will cost you $60 while passing through at the Embassy or the India Visa & Consular Application Center je 121 euros will cost. Those who use a visa agency will pay a little more pay, but you do not have to invest time in the procedure.
What are the conditions, regulations and validity for a visa for India
Each visa is valid for multiple entry. You have a tourist visa the choice between a visa that is valid for 1 or 5 years. In both cases may you can only stay for a maximum of 90 days per visit. Your passport must be with you arrival are still valid for at least 6 months and have empty pages possess. Your application form must also have an original signature and do you have documents such as proof of residence and need health. The visa is also only valid for people who come via airports entering the country. Whoever travels overland has a special You need a sticker visa that cannot be obtained via the e-visa.
India Visa
Start with my visa application for India
For the facts and latest updates, always refer to the related embassy of India, since our information could be wrong or outdated.
Weather in Delhi, India
Other popular countries
How FlyGRN works
1. Search dozens of flight booking sites at once with FlyGRN. Book a flight via one of our partners.
2. Booked a flight? We will receive a fee from our partners for your flight ticket booking.
3. With that fee, we will try to partially or completely offset your flight's CO2 emissions for free.
4. Your flight will be offset with trees or solar cooking projects. You will receive a CO2-certificate in your mailbox.