Compare Cheap Visa for Nepal and we'll find the best price
FlyGRN compares visa prices for Nepal and finds the best supplier to arrange your visa services.
About Nepal and visa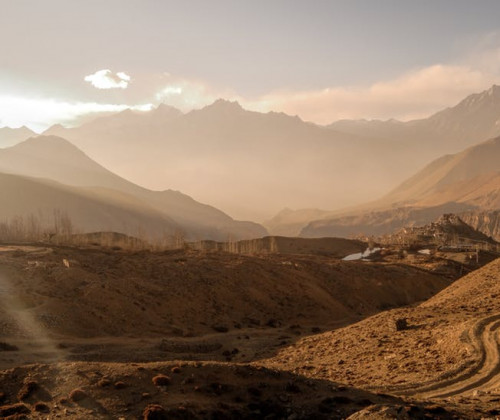 We search the best visa suppliers to Nepal
Visa Nepal
The Himalayas is a destination that you have to visit at least once in your life must have seen. Do you want to see Everest with your own eyes or a trekking in the Annapurna region? Then you may have already discovered that you need a visa for this.
What options do you have for applying for a visa for Nepal?
There are three different ways in which you can get a visa for Nepal to request. This way you can visit the embassy, join the queue at the airport for a visa on arrival, or use one visa center that arranges everything for you.
The Visa on arrival is the cheapest option, but can be time consuming because they no longer work with paper forms. For example, you have to go online at home fill out an application form, or use one at the airport of the computers available. Not every traveler likes it however, from having to queue for a long time after a long flight.
Business or student visas can only be applied for in Nepal.
What does a visa for Nepal entail?
When it comes to tourist visas, you have three options. So can you can get a visa for a duration of 15, 30 or 90 days. In Belgium it is not possible to apply for a business visa for Nepal. All tourist visas entitle you to enter the country multiple times within the valid travel period.
How does applying for a visa for Nepal work?
The easiest way to apply for your visa is through a visa centre. For this you just have to email them all documents and forms, after which they will arrange everything for you. Supplies include a passport valid for at least 9 months, color passport photos and a completed application form.
If you opt for the Visa on Arrival, you must bring all this with you to Kathmandu where you get your visa in the queue. Your application form remains valid for 15 days. It is also possible to fill in the form digitally filling at the airport in Nepal.
A third but less popular option is to go through all the documents go to the embassy. The requirements for this are the same, but you are more tied to the opening hours of the consulate.
What does a visa for Nepal cost?
A visa to Nepal has different prices depending on how long is the validity period. For example, a visa for 15 days will cost you 30 euros, for 30 days 55 euros and for 90 days you will have to pay 115 euros.
Whoever applies for his visa in Kathmandu airport pay for his visa on arrival slightly less. There the prices are respectively 25, 40 or $100 depending on the length of your stay.
However, if you do not want to visit the embassy yourself and you do not feel like the queue in Kathmandu? Then you can use an external party arrange everything for you. This is possible from 89.95 euros (for a 15-day visa).
What are the conditions, regulations and validity for a visa for Nepal?
The validity of a visa depends on which visa you are applying for. So you can apply for a tourist visa for 15, 30 or 90 days. Only one tourist visa can be applied for in advance. A business visa, for example can only be applied for upon arrival in Nepal, albeit to the same one conditions as a tourist visa. These are that you have a passport must be valid for at least 9 months upon arrival the country. You also have a color passport photo and a completed application form necessary. You better provide the latter from home to save time, but can also be completed digitally at the airport.
Nepal Visa
Start with my visa application for Nepal
For the facts and latest updates, always refer to the related embassy of Nepal, since our information could be wrong or outdated.
Weather in Jomsom, Nepal
Other popular countries
How FlyGRN works
1. Search dozens of flight booking sites at once with FlyGRN. Book a flight via one of our partners.
2. Booked a flight? We will receive a fee from our partners for your flight ticket booking.
3. With that fee, we will try to partially or completely offset your flight's CO2 emissions for free.
4. Your flight will be offset with trees or solar cooking projects. You will receive a CO2-certificate in your mailbox.