Compare Cheap Visa for South Africa and we'll find the best price
FlyGRN compares visa prices for South Africa and finds the best supplier to arrange your visa services.
About South Africa and visa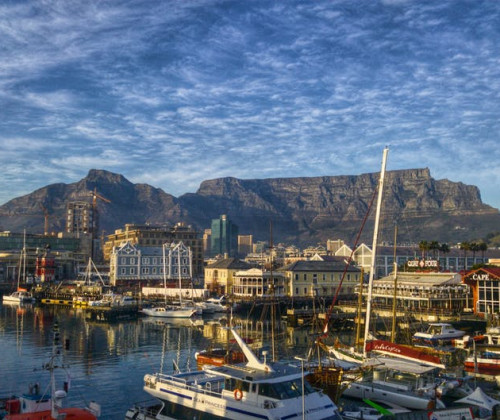 We search the best visa suppliers to South Africa
Visum South Africa
Understanding the South Africa Visa Process: A Comprehensive Guide
South Africa, known for its diverse landscapes, rich wildlife, and vibrant culture, is a popular destination for tourists worldwide. Whether you are planning to explore the stunning beaches of Cape Town or embark on an unforgettable safari adventure in Kruger National Park, obtaining a visa for your trip is a crucial step. In this guide, we will provide you with all the necessary information about the South African visa process, focusing on the different types of visas available, requirements, and application procedures.
A Brief Overview of South African Visas
Before diving into the details, it's essential to understand that not all travelers require a visa to enter South Africa. Many countries are exempt from visa requirements for short visits, typically ranging from 30 to 90 days. However, if you're not a citizen of a visa-exempt country or plan to stay beyond the allowed period, you would need to obtain a valid visa before traveling to the Republic of South Africa.
There are various types of South African visas to cater to the diverse needs of travelers, including:
Tourist visas
Business visas
Work visas
Study visas
The type of visa you need depends on the purpose and duration of your visit. In the following sections, we'll provide more information about each visa category and their specific requirements.
Tourist Visa: Exploring the Beauty of South Africa
For most passport holders who wish to visit South Africa for tourism purposes, a tourist visa is required. This type of visa allows you to stay in the country for up to 90 days and is typically issued as a single-entry or multiple-entry visa.
Requirements for a Tourist Visa
To apply for a tourist visa, you will need to provide:
A valid passport with at least two blank pages and valid for no less than 30 days after the expiry of your intended visit
Proof of sufficient financial means to support your stay, such as recent bank statements or travelers' cheques
Two identical, recent passport-sized photographs
A completed DHA-84 application form
Possibly: A detailed itinerary of your planned trip, including accommodation reservations and return flight tickets
Additional supporting documents may be required depending on individual circumstances.
And there might be required more. Always inform at your local embassy and/or the South Africa government.
Applying for Your South African Visa
Once you have determined the appropriate visa category and gathered the necessary documentation, it's time to submit your application. You must apply at your nearest South African mission, consulate, or embassy, as online applications are currently not available. It's recommended to apply well in advance, as processing times can vary between several days and a few weeks.
In conclusion, obtaining a visa for South Africa is an essential step for many travelers planning their journey to this beautiful country. Familiarize yourself with the various types of visas and their requirements to ensure a smooth and hassle-free application process.
The visa wizard that you can open on top, also might help in getting a visa.
South Africa Visa
Start with my visa application for South Africa
For the facts and latest updates, always refer to the related embassy of South Africa, since our information could be wrong or outdated.
Weather in Cape Town, South Africa
Other popular countries
How FlyGRN works
1. Search dozens of flight booking sites at once with FlyGRN. Book a flight via one of our partners.
2. Booked a flight? We will receive a fee from our partners for your flight ticket booking.
3. With that fee, we will try to partially or completely offset your flight's CO2 emissions for free.
4. Your flight will be offset with trees or solar cooking projects. You will receive a CO2-certificate in your mailbox.