Compare Cheap Visa for Egypt and we'll find the best price
FlyGRN compares visa prices for Egypt and finds the best supplier to arrange your visa services.
About Egypt and visa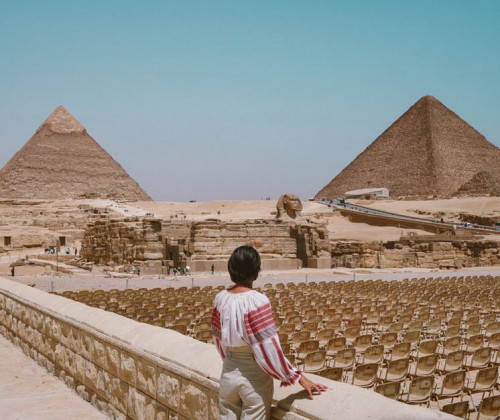 We search the best visa suppliers to Egypt
A Comprehensive Guide to Egypt Visa for Travelers
Home to historical wonders and breathtaking landscapes, Egypt is a popular destination for tourists from all around the world. To enter this fascinating country, most travelers need to obtain a visa. This article offers an in-depth look at the Egypt visa process, including vital information on passport requirements, application procedures, and different types of visas available.
Egypt Visa Types: Which One Suits Your Needs?
Before you plan your journey to Egypt, it's crucial to determine the type of visa you'll require based on the purpose of your visit. Here are some common visa categories that may be relevant to your trip:
Tourist Visa: For leisure visits such as sightseeing, attending cultural events or visiting friends and family.
Business Visa: If you're travelling for business purposes like attending conferences, meetings or conducting trade activities.
Student Visa: For individuals who wish to pursue their academic studies in Egypt.
Work/Residence Visa: If you've been employed by an Egyptian company or organization and intend to live in the country.
For the purpose of this article, we will primarily focus on the tourist visa, which is the most common type of visa issued to travelers visiting Egypt.
Passport Requirements for an Egypt Visa
Before applying for your visa, ensure that your passport meets the following criteria:
Your passport must be valid for at least six months beyond your planned departure date from Egypt.
You should have at least two consecutive blank pages in your passport for stamping the visa.
If your passport does not meet these requirements, you may need to renew it or apply for a new one before submitting your visa application. There might be more visa requirements. Always inform at your local embassy and/or the Egypt government.
Applying for an Egypt Tourist Visa: Online vs. On Arrival
Egypt offers two different ways to obtain a tourist visa: through an online application (e-Visa), or upon arrival at select airports and border crossings. Each method has its own set of procedures and requirements.
Egypt e-Visa: Convenient and Time-Saving
The e-Visa is an electronic travel authorization that can be obtained by applying online before your trip. The process is straightforward:
Access the official Egypt e-Visa portal and create an account.
Fill out the application form with accurate information about yourself, your travel plans, and your passport details.
Pay the required fee using a credit or debit card. Fees vary depending on whether you choose a single-entry or multiple-entry visa.
Once approved, download and print the e-Visa document. You'll need to present it along with your passport upon entry to Egypt.
The processing time for e-Visas is usually longer than receiving a visa on arrival, although expedited processing may be available for an additional fee. One of the main advantages of obtaining an e-Visa is that it saves time and effort compared to applying for a visa on arrival.
Egypt Visa on Arrival: A More Traditional Approach
If you prefer not to apply for a visa online, you have the option to obtain a visa upon arrival in Egypt. This type of visa is available for citizens of eligible countries, including Americans. The process for obtaining a visa on arrival is as follows:
Upon landing in Egypt, head to the designated "Visa on Arrival" counter at the airport.
Fill out the required paperwork and provide your passport for verification.
Pay the applicable fee in cash (US dollars are accepted), typically equivalent to the e-Visa fee for single-entry visas.
If allowed, the immigration officer will issue your visa and stamp it onto your passport.
While the visa on arrival option may be simpler for some travelers, keep in mind that it might involve waiting in long queues and dealing with potential language barriers.
Additional Information for Traveling to Egypt
Beyond securing a valid visa, there are several other factors to consider before embarking on your journey to Egypt:
Vaccinations: It's recommended to be up-to-date on routine vaccinations. Get informed about the latest vaccincations requirements.
Currency: The official currency of Egypt is the Egyptian Pound (EGP). It's advisable to have some local currency on hand for smaller purchases, although credit cards are widely accepted in major cities and tourist areas.
Language: While Arabic is the official language of Egypt, English is commonly spoken in tourist areas, hotels, and restaurants. Learning a few basic Arabic phrases can enhance your travel experience and help you connect with locals.
Safety: it's important to be cautious and vigilant, especially in crowded areas. Get informed about the latest safety information at your local embassy.
With this comprehensive guide on acquiring a visa for Egypt, you're now one step closer to exploring the captivating land of pyramids, ancient temples, and vibrant culture. Happy travels!
Egypt Visa
Start with my visa application for Egypt
For the facts and latest updates, always refer to the related embassy of Egypt, since our information could be wrong or outdated.
Weather in Cairo, Egypt
Other popular countries
How FlyGRN works
1. Search dozens of flight booking sites at once with FlyGRN. Book a flight via one of our partners.
2. Booked a flight? We will receive a fee from our partners for your flight ticket booking.
3. With that fee, we will try to partially or completely offset your flight's CO2 emissions for free.
4. Your flight will be offset with trees or solar cooking projects. You will receive a CO2-certificate in your mailbox.