Christmas is just around the corner (again!). Time to get thinking of those perfect gifts for your loved ones.
We all know that consumerism is bad for the planet. And that the festive season is usually a time of excess. But it is possible to celebrate a green Christmas without coming across like the Grinch!
By giving sustainable, eco-friendly gifts you can still show the people in your life how much you care about them, whilst caring for the environment too.
Read on to discover our favourite sustainable and eco-friendly Christmas gifts.
Sustainable Christmas Gift Ideas
Vintage gifts

Buying a second-hand gift gives an item a new life. And it saves things from going to landfill.
So hit up your local second-hand store, flea market or antiques emporium! A vintage gift will always be unique. And shopping for vintage gifts can be lots of fun too. You never know what treasure you're going to discover.
If you'd prefer to do your vintage gift shopping from the comfort of your own home, there are plenty of online stores to try. Etsy, eBay and Facebook Marketplace are a few of the most popular. Type in your search, look for good reviews, and your vintage wares will be delivered to your home at a click.
Experiences
A wonderful experience lives long in the memory. So why not give your friends and family memories they'll never forget this Christmas?
Think of what they love to do – whether that's eating out at restaurants, taking long hikes in the countryside or trying their hand at something new – and find an experience that helps them to do it!
You can plan an experience from scratch. Or check out companies like Virgin Experience Days and Tinggly, who organise yoga retreats, foraging adventures, glamping experiences and so much more…
Subscriptions
A subscription is the gift that keeps on giving. Sign your friend or family member up to an audio book service like Audible. Or a cool movie streaming service like MUBI. Or even membership of an outdoor organisation like the National Trust.
The joy of Christmas will last for months! And your gift will be free of the carbon costs associated with the manufacture and transport of goods.
Handmade gifts
It's official. There's nothing better than a handmade gift. If you've got a creative streak, put it to good use this Christmas.
A knitted scarf. A beautifully framed photograph. A basket of home-baked gingerbread. Some hand-crafted tree decorations.
Your friends and family will love to receive something you've spent time (and lots of love) creating. Just be sure to source your materials carefully. Make your handmade gifts with sustainable, ethical products and you can be confident your gift won't harm the planet.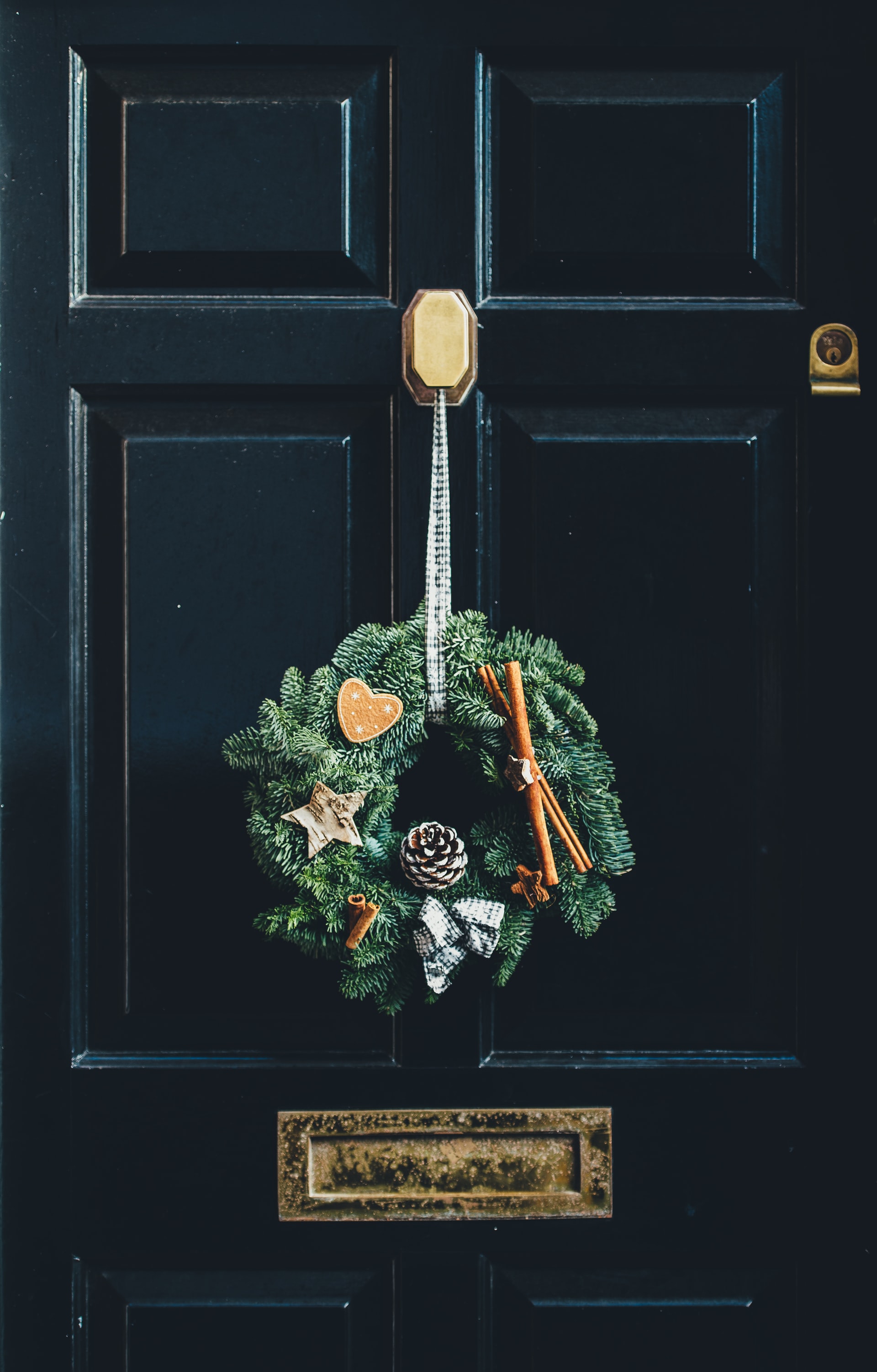 Sustainable, eco-friendly gifts

If you really want to buy your loved ones something new for Christmas, make sure you choose sustainable, eco-friendly gifts like the ones below.
Also, don't forget to download TreeClicks before you check out. This browser extension and mobile app plants trees every time you shop with one of their many partner stores. So you can feel even better about your gift purchases!
EVERYDAY ECO TREATS
Reusable water bottle. Sleek, stylish and oh-so sustainable, these Dopper water bottles would look right at home in someone's Christmas stocking.
Lunch box. Enjoy your sandwiches, grains and salads on the go with a BamBox bamboo lunch box. Totally affordable and available in lots of colours, we'd be tempted to team a gifted lunchbox with a cute little BamBox bamboo cutlery set!
Socks. Give friends' feet a treat with super soft socks from We Are Thought. Made from bamboo, hemp or organic cotton, all socks are sustainable and come in a wide range of colours and patterns.
LITTLE LUXURIES
Skincare kit. This organic skin care kit from Kutis is 100% natural. Palm oil and cruelty free, these lotions and potions are sure to add a little luxury to someone's skincare routine.
Candles. These sustainable candles from Booze & Burn are made from recycled wine bottles and toxin-free soy wax. And they come in an incredible range of delicious scents.
Chocolate. For the chocoholic in your life, it has to be a chocolate gift box from Cocoa Loco – all Fairtrade, organic and palm oil free.
HOMEWARES
Glassware. LSA's range of recycled glass tumblers, carafes and vases really make a statement and are designed to be treasured for years to come.
Ceramics. The mugs, bowls and vases from Zan & Me are all made in with responsibly sourced materials and they're fired in solar powered kilns. What's more, these designs echo the colours and patterns of nature. Beautiful!
Throws. These colourful, Fair Trade throws are made with banana fibre, a waste product of banana farming. Perfect for cosying up on a cold winter's day!
KIDS
Toys. The sustainably made wooden toys from Jamm Toys will be a dream come true for any little ones in your life.
Babywear. Pick any of the babywear items from Kit & Kin and you're guaranteed 100% sustainable, wonderfully soft materials. And great designs too!
Craft kits. OkoNorm create eco-friendly craft kits using renewable, non-toxic materials. Perfect for little painters, drawers and dough rollers!
FASHION & ACCESSORIES
PJs. You don't have to go off the beaten track to find sustainably sourced nightwear and loungewear. Just check out H&M's Conscious range, full of ethical, eco-friendly and super stylish pyjamas.
Jewellery. Shop ethically made jewellery and watches at Wearth London. Most items are made with recycled metals and come in sustainable packaging too.
Backpacks. Patagonia has long been at the forefront of sustainable design. Gift one of their backpacks and it's a gift that will last a lifetime!