Compare Flights to Switzerland and We'll Offset your Flight's Carbon Emissions for Free
FlyGRN's revenue goes directly into offsetting the carbon emissions of your flight to Switzerland by building solar cookstove projects in Chad. #howflygrn
About Switzerland and Flights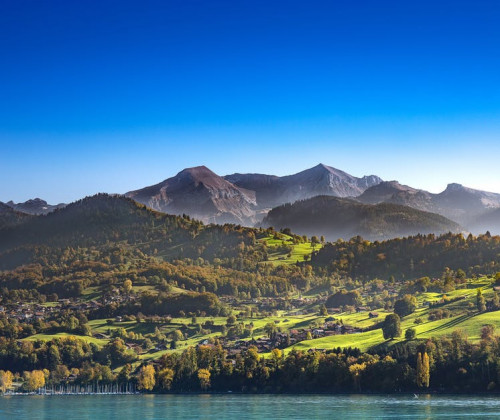 We will offset (part of) the carbon emissions of your Flight to Switzerland and build solar cookstove projects in Chad when you search & book with us
Flights to Switzerland
Cheap Flights Switzerland
Weather in Interlaken, Switzerland
Other popular countries
How FlyGRN works
1. Search dozens of flight booking sites at once with FlyGRN. Book a flight via one of our partners.
2. Booked a flight? We will receive a fee from our partners for your flight ticket booking.
3. With that fee, we will try to partially or completely offset your flight's CO2 emissions for free.
4. Your flight will be offset with trees or solar cooking projects. You will receive a CO2-certificate in your mailbox.